/* GENERAL FONTS */ @import url("../../fonts/circular-std/css/circular-std.css?var=466771977"); @import url("../../fonts/source-sans-pro/source-sans-pro.css?var=1810796124"); @import url("../../fonts/nexa/css/nexa.css?var=393872267"); /* */ /* HTML GENERAL */ html, body { width: 100%; height: 100%; margin: 0; padding: 0; -moz-font-feature-settings: "kern"; -webkit-font-smoothing: antialiased; -moz-osx-font-smoothing: grayscale; background-color: #ffffff; } /* */ /* TITULOS */ h1, h2, h3, h4, h5 { font-family: 'CircularStd', serif; } /* */ /* TEXTOS */ h6, p, span, a , label { font-family: 'Source Sans Pro', sans-serif; } /* */ /* Modal */ .tituloModal { text-align: center; color: #fff; } #modalContacto { background: #C1C1C3 !important; } .modal-footer{ background: #C1C1C3 !important; } .input-field label { font-size: 19px; color: #ffffff; font-weight: 600; transition: all .3s ease; } input:not([type]), input[type=text]:not(.browser-default), input[type=password]:not(.browser-default), input[type=email]:not(.browser-default), input[type=url]:not(.browser-default), input[type=time]:not(.browser-default), input[type=date]:not(.browser-default), input[type=datetime]:not(.browser-default), input[type=datetime-local]:not(.browser-default), input[type=tel]:not(.browser-default), input[type=number]:not(.browser-default), input[type=search]:not(.browser-default), textarea.materialize-textarea { border-bottom: 1px solid #ffffff; transition: all .3s ease; box-shadow: none; } input:not([type]):focus:not([readonly]), input[type=text]:not(.browser-default):focus:not([readonly]), input[type=password]:not(.browser-default):focus:not([readonly]), input[type=email]:not(.browser-default):focus:not([readonly]), input[type=url]:not(.browser-default):focus:not([readonly]), input[type=time]:not(.browser-default):focus:not([readonly]), input[type=date]:not(.browser-default):focus:not([readonly]), input[type=datetime]:not(.browser-default):focus:not([readonly]), input[type=datetime-local]:not(.browser-default):focus:not([readonly]), input[type=tel]:not(.browser-default):focus:not([readonly]), input[type=number]:not(.browser-default):focus:not([readonly]), input[type=search]:not(.browser-default):focus:not([readonly]), textarea.materialize-textarea:focus:not([readonly]) { border-bottom: 1px solid #ea6c06; box-shadow: none; } input:not([type]):focus:not([readonly])+label, input[type=text]:not(.browser-default):focus:not([readonly])+label, input[type=password]:not(.browser-default):focus:not([readonly])+label, input[type=email]:not(.browser-default):focus:not([readonly])+label, input[type=url]:not(.browser-default):focus:not([readonly])+label, input[type=time]:not(.browser-default):focus:not([readonly])+label, input[type=date]:not(.browser-default):focus:not([readonly])+label, input[type=datetime]:not(.browser-default):focus:not([readonly])+label, input[type=datetime-local]:not(.browser-default):focus:not([readonly])+label, input[type=tel]:not(.browser-default):focus:not([readonly])+label, input[type=number]:not(.browser-default):focus:not([readonly])+label, input[type=search]:not(.browser-default):focus:not([readonly])+label, textarea.materialize-textarea:focus:not([readonly])+label { color: #ea6c06; } .modalbtn { width: 150px; height: 40px; line-height: 40px; background: #ea6c06; background-color: #ea6c06; box-shadow: none; font-weight: lighter; transition: all .3s ease; } .modalbtn:focus, .modalbtn:hover, .modalbtn:active { background: #ffffff; background-color: #ffffff; color: #ea6c06; box-shadow: none; font-weight: bolder; } /* */ @media screen and (max-width: 600px) { .homeMainRight , .homeMainLeft { display: none; width:100%; text-align:center; } .cont-info-o{ width: 90%!important; margin: auto!important; text-align: left!important; bottom: 2rem!important; right: auto!important; left: 2rem!important; } .cont-info-o h2{ font-size: 2.2rem; } } .o-privadas{ background-image: url('/img/21Junio/salas-de-juntas-.jpg'); background-repeat: no-repeat; background-position: center; background-size: cover; padding: 5rem; height: 70vh; position: relative; } .cont-info-o{ position: absolute; width: 30%; color: white; margin: 5rem 8rem 5rem auto; text-align: right; bottom: 0; right: 5rem; } .cont-info-o a { width: 250px; height: 45px; line-height: 45px; font-weight: 300; color: #fff; background: #ea6c06; background-color: #ea6c06; transition: all .3s ease; box-shadow: none; letter-spacing: 1px; } .cont-info-o a:hover{ color: #ea6c06; background: #fff; background-color: #fff; box-shadow: none; }
Conference Rooms in Querétaro
Ideal spaces to hold company meetings, workshops, courses, conferences.
Learn more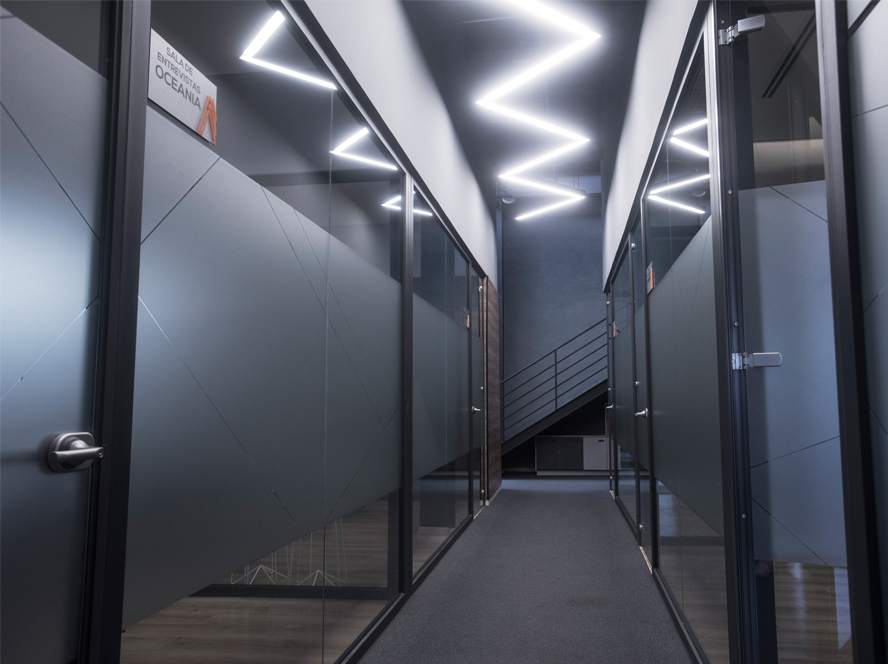 Conference and Training Room in ADN Business Center
Interview Rooms
Ideal for interviews, contract signings and business meetings, these rooms can accommodate up to 6 people. They offer all the amenities to share the best ideas and adapt to the needs of your work team.
Get a proposal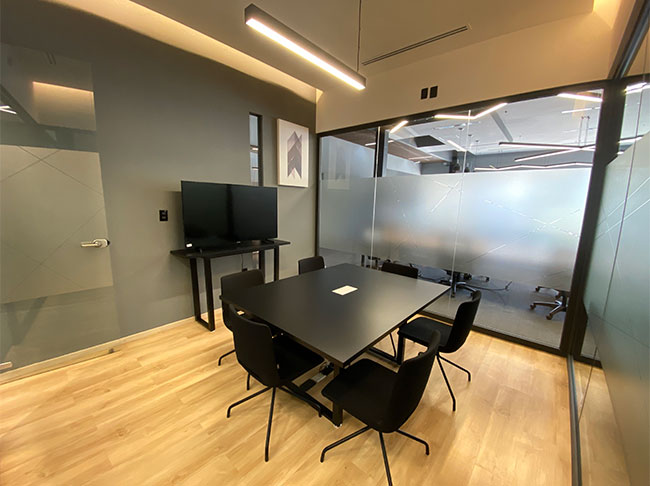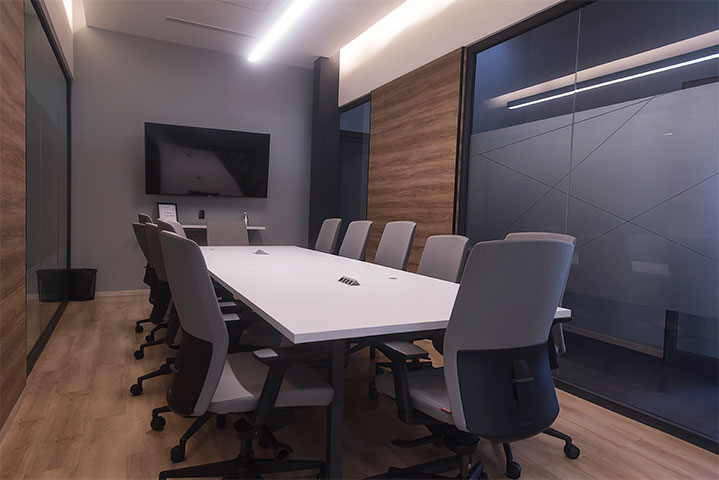 Conference Rooms
ADN Business Center's conference rooms can be used for meetings, business presentations, training courses, group dynamics or coaching sessions. Each room can accommodate 8 to 12 people.
Get a proposal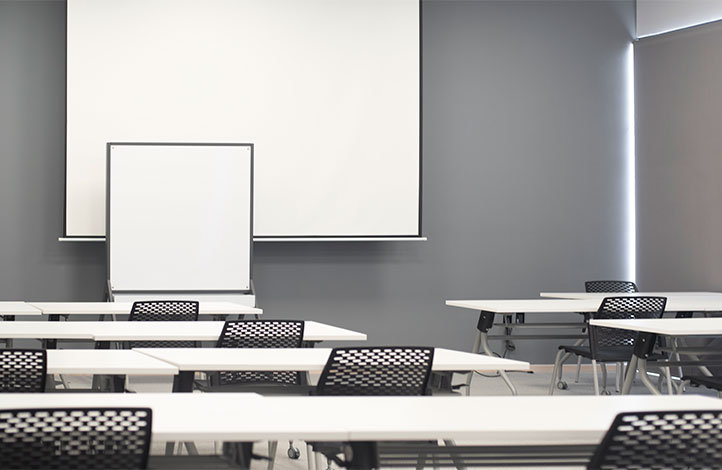 Training Rooms
ADN Business Center's training rooms are equipped with state-of-the-art tools that provide a professional and dynamic experience. In addition, you can choose between different types of set-ups, from a workshop to an exhibition or conference.
Get a proposal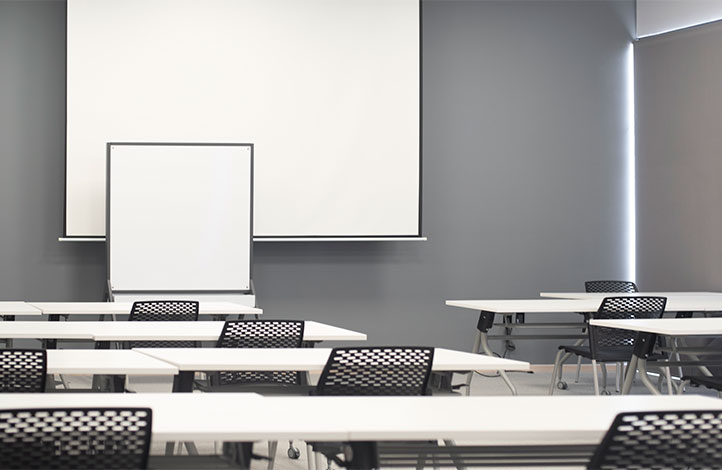 HD LED Screen with HDMI Connection
Front Desk and Customer Service
They can be used according to your needs on an hourly, daily or weekly basis.
Contact us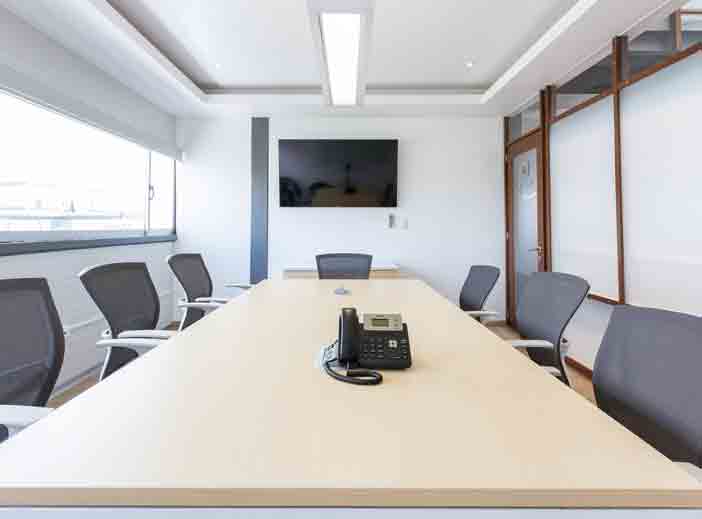 Milenio III
Sendero del Mirador #36 Col. Milenio III, Querétaro, Qro
Learn more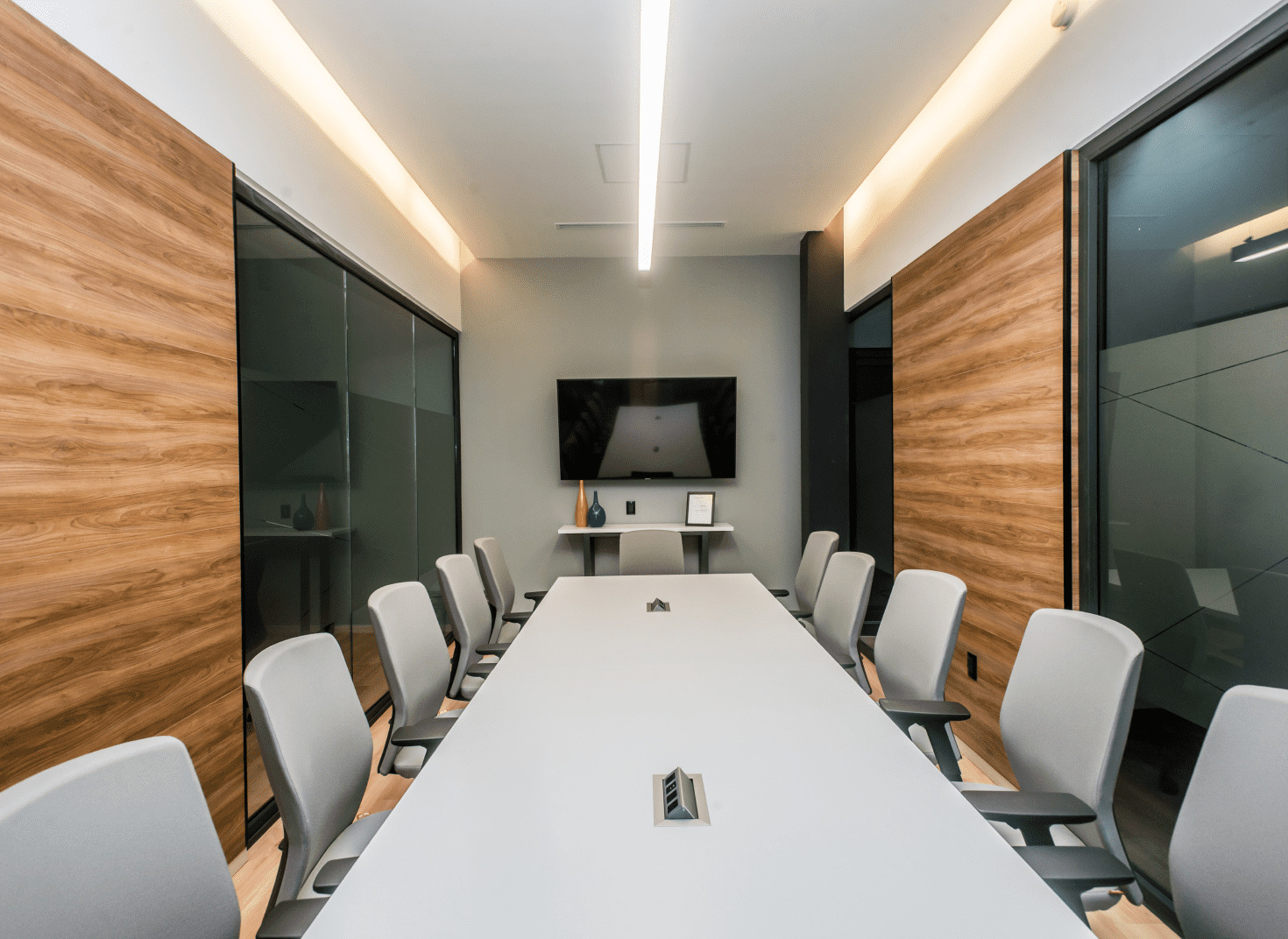 Juriquilla
Clemencia Borja Taboada #522 Col. Juriquilla, Querétaro, Qro.
Learn more